Covid Resource Network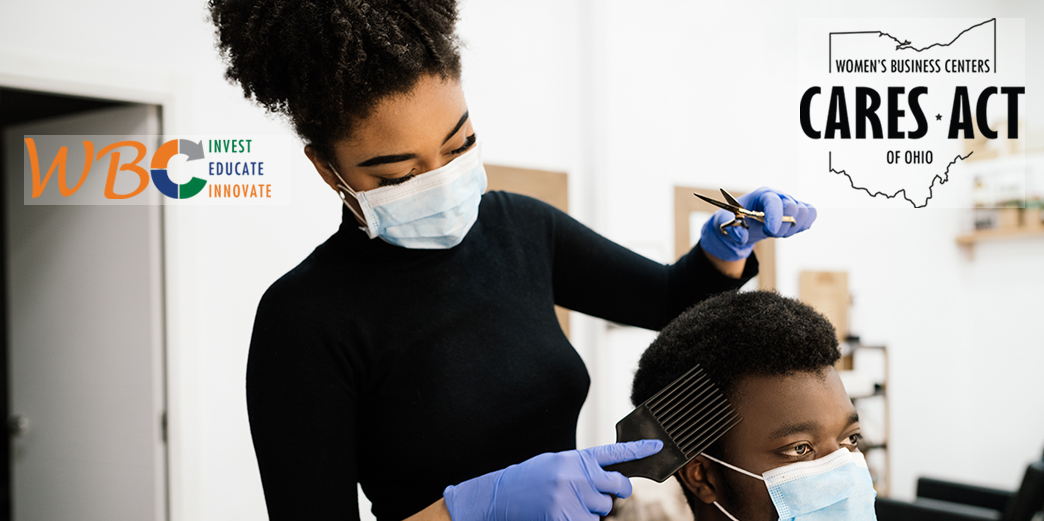 Who's Eligible? | Services | Consultation | Partners | WBC Membership
Community Conquers COVID
Look to WBCs for no-cost resources to help your small businesses survive and thrive
As part of the CARES Act, the Women's Business Centers of Ohio (WBCs) and the Small Business Administration (SBA) are teaming up to offer the COVID Resource Network (CRN), a new statewide program that supports women entrepreneurs directly impacted by COVID-19.
Qualified small businesses can receive assistance from experts in accounting, legal, HR, marketing, IT, ecommerce and more, at no cost.
Become a member of the Women's Business Center and you'll also gain access to general business education and resources that can help you through COVID and beyond.
If you're interested in receiving support for your company, schedule a consultation today and let's discuss your COVID recovery plan.
WHO'S ELIGIBLE?
The CRN is designed to assist female entrepreneurs - especially those who are socially or economically disadvantaged. To receive no-cost assistance, businesses must be:
Female-owned
Directly impacted by COVID-19, including

Loss of revenue
Employment loss
Temporary closure of business
Business model pivot
Restriced by goverment regulations

For profit (registered with the secretary of state)
Operational prior to February 15, 2020
Businesses are not required to be owned by economically disadvantaged entrepreneurs, but disadvantaged entrepreneurs are highly encouraged to apply. There are no minimum revenue, income or credit requirements.
SERVICES AVAILABLE
The WBCs is offering basic access to the CRN, a curated suite of business consultants, for expert one-on-one business advice in these fields:
Booking
Accounting
Legal
Human Resources
Marketing and Web Design
eCommerce
Sales and Acquisitions
IT
SCHEDULE A CONSULTATION
If your business would benefit from any of these service offerings through the CRN, schedule a 30-minute consultation today:
PARTNERS
If female-owned small businesses you work with have been affected by COVID, please direct them here to learn about the CRN. Click here to share a link with them now:
BECOME A WBC MEMBER
In addition to the CRN, Women's Business Centers of Ohio offer a myriad of resources, training, assistance and networking. Membership is extremely affordable and gives you access to one-on-one coaching and general business education that helps entrepreneurs reach the top of their game. (Note: We're currently 100% online, but plan to resume in-person services and events as soon as current health guidelines permit.)
Become a member and start growing your network and resource options today!